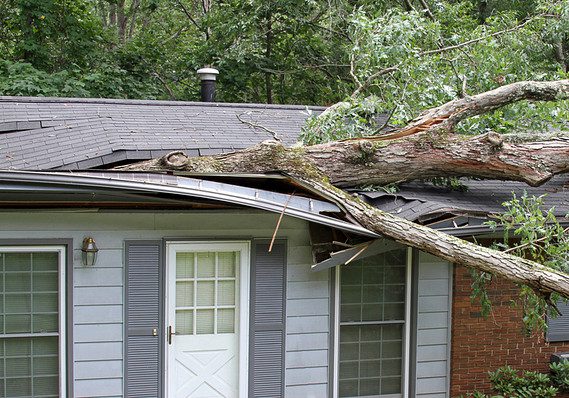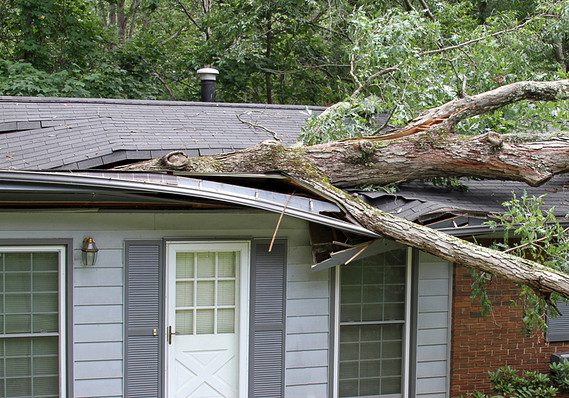 What Should I Do If I Have to File a Claim on my Homeowners Insurance Policy?
No one wants to file a homeowner's insurance claim. It typically means that your home has not only suffered damage, but now you also have to go through the process of filing a claim. This can be cumbersome no matter which insurance company writes your homeowners insurance.
Consider if you should file the claim
Homeowners insurance is intended for the loss that the homeowner cannot easily afford. It is not intended to be dipped into as a maintenance policy. It is truly in the insured's best interest to consider this before automatically filing a homeowner's insurance claim with your company.
However, if you suffer a claim that you simply cannot easily absorb, then you should file the claim. That is why you have insurance.
There is no magic claim amount that is crossed to determine "yes, you should file a claim," or "no, you should not." Everyone's situation and finances are different; however, you should consider the amount of possible damage and your deductible before jumping into the claims process.
That said, there is a word of caution. If you decide not to file a claim and begin repairs, only to discover that the claim is bigger then you thought, you may not be able to file the claim after that. The insurance company does have a time factor clause in reporting claims, in addition to the right to inspect damaged property. If this process has been jeopardized, this will most likely impact the outcome of the claim.
Contact Merit Insurance Group to see what the best options are.
If filing a claim, call your insurance company or agent as soon as possible
Many claims do not conveniently happen between business hours. If you have a large loss, it is important to call your insurance company as soon as possible regardless of the time of day. Most insurance companies have a claims adjuster on-call to handle major claims. It is a good idea to have your insurance company's name, claim phone number, and policy number noted somewhere accessible, like your smart phone, in advance of a possible claim.
Contact your carrier or Merit Insurance to help you thru this process.
Take pictures of damage to support your claim
As you want to provide the adjuster with a clear understanding of what happened and what was damaged, it is always a good idea to take photos and provide them to the adjuster. This can simplify the claims process, because as they say, a picture is worth 1,000 words.
Protect your property after a claim
It is not a secret that the insurance company does not want to pay more money in a claim than required. No business would. Therefore, you are required, as indicated within the policy language itself, to take steps to protect your property from further damage following a loss.
If a tree falls on your house and breaks a window during a storm, it is up to you to ensure that there is not driving rain coming to the home causing further damage. If you decide not to do this, the company may not cover the additional water damage, especially if you were home and completely aware the additional damage was occurring.
Do not throw anything away
Within the insurance policy, it states that the insurance company has the right to investigate a claim prior to paying. If the adjustor cannot verify the damage, this is very difficult to do.
The most common instance we see of people throwing out evidence of a claim is in a water damage claim. Say a water heater breaks and soaks a finished basement. It is critical that you do not discard the carpet or any property as it relates to the claim. This is not to imply that you should not attempt to prevent further damage, as indicated above. It is just critical that you keep all damaged property to ensure the adjuster can properly assess the claim.
Having a claim can be very stressful. That is why it is best to have an advocate on your side to walk you through the process. Independent insurance agencies, Merit Insurance Group, can help you navigate those uncertain waters so you can get the home repaired and your life back to normal.
Contact us at 708-845-5466 or www.meritinsurancegroup.com