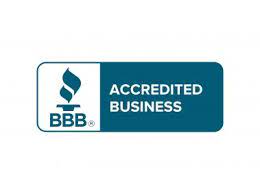 Merit Insurance Group is committed to providing our clients with only the highest quality of customer service, while ensuring that you have the coverage you need.
We a proud member of the Better Business Bureau.
The Better Business Bureau has empowered people to find businesses, brands, and charities they can trust for over 110 years.
In 2022, people turned to BBB more than 250 million times for BBB Business Profiles on more than 5.3 million businesses and Charity Reports on about 25,000 charities, all available for free at BBB.org.
The Better Business Bureau brand is represented by four national and international non-profit organizations:
The International Association of Better Business Bureaus (BBB.org) represents the local, independent BBBs that serve every community in the United States and most of Canada
Fast Facts:
Since 1912, BBB has helped people make smarter buying decisions, and BBB is evolving to meet today's fast changing marketplace needs.
BBB sets standards for ethical business behavior and monitors compliance. Over 400,000 Accredited Businesses meet and commit to our high standards.
BBB helps consumers identify trustworthy businesses, and those that aren't, through more than 3 million BBB Business Profiles.
BBB sets standards for and evaluates thousands of advertisements each year to ensure that people can trust what advertisers say.
BBB sets standards for and evaluates the practices of thousands of charities so that donors know where their money is going.
BBB coaches businesses on ethical behavior and how to build stronger, more trusting relationships with their customers.
BBB offers its national and local consumer services online and in person, helping people nearly a quarter of a billion times each year.
BBB is a trusted source for the news media, and its messaging reaches hundreds of millions more through stories in both traditional and social media.
Merit Insurance Group has an A+ rating and we won the Better Business Bureau complain free award for 2022.
We love helping our clients and we strive to make insurance solutions easy.
Call us today for a free quote 708-845-5466 or head over to our website www.meritinsurancegroup.com
We look forward to serving your insurance needs!